As some of you may already know, my daughter not only turned eighteen this passed March, but she's also graduating high school this June, time sadly sure does fly. This mama is not ready to see all that in motion but I'll get there.
Ever since being in my belly, this girl of mine was special. I was only 19 and unsure of what my future held. My husband and I weren't sure if we were even ready to be parents, at 19 who is?
We had all the mixed feelings, considered all our options, but in the end decided we were going to make it work no matter what, make sure she had everything she needed no matter what, the diapers, the clothes, bottles, baby food and all the love!
Thankfully our parents were supportive and no matter how hard times got, we made it work and made sure my baby had all that she needed and more.
Fast forward to age
13, she was smarter than I could have imagined, her creativity, wittiness, kindness and knowledge beyond her years, not sure that part was from me really, but I'm glad she inherited it somehow.
Soon after at 14 decided she wanted to start her own YouTube channel and did so with very little help from us. Not certain where it would lead her we wanted her to express herself and helped her do it wisely.
Her determination has now lead her to being a successful Beauty and Fashion guru on YouTube with thousands of followers and brands reaching out to her rather, she loves what she does to motivate and help her followers love themselves inside and out and provides the helpful tips to beautify themselves all in the same.
She's not done people, she wants to continue on this loyal path and see where it leads her.
Below are a few of the pics that our sweet friend, Amanda took of Faye, for her Senior Grad announcements at the happiest place on earth, Disneyland.
As I prepare to send out Graduation Announcements, its surreal to me, but I love the woman that she has become.
She'll always be my little girl and I know that she will be successful in whatever she decides to do next. Lots of ideas are in the works, but a gap year is definitely well deserved and is something she'll be doing while she continues to work on YouTube criteria.
Time is of the essence when your kids finally hit the double digit years. Honestly I feel like time just flew by in the blink of an eye and I've done my best to enjoy every second of that time, no doubt the best is yet to come. As we turn the page of this chapter of our lives and hers, we are looking forward to the new and many many more fun experiences!
Do any of you have a graduate this year?
How are you coping, do tell?!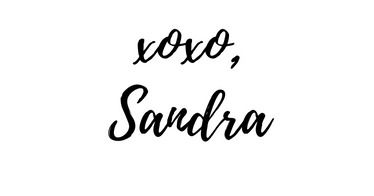 Top Photos courtesy of Ipsy Studios and
Disney Senior Photos by Amanda Rachelle Photography